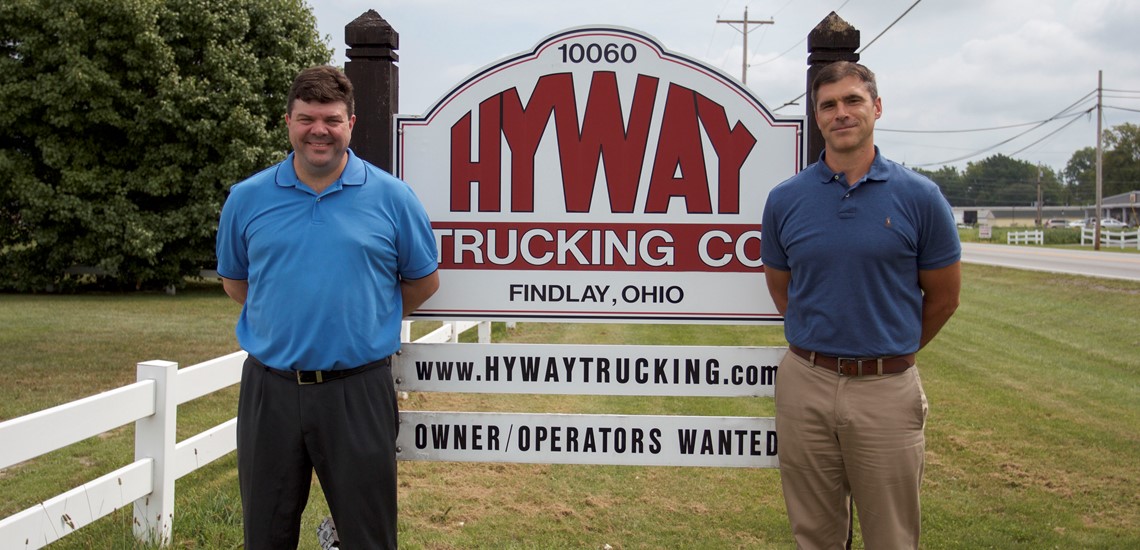 Thank you for considering Hyway Trucking Co. as a solution to your transportation needs. Starting in the 1980's with only a small fleet of trucks and flatbed trailers, Hyway has grown to a present fleet of more than 100 tractors, and over 300 trailers!
With only one call, you tap into a transportation company with the knowledge, dedication, and commitment to handle whatever your needs may be.
Vision Statement
Our vision is to deliver quality for our customers and drivers that exceeds all others, in a way that honors the individual at the steering wheel and on the other end of the phone or email.
Mission Statement
Our mission at Hyway is to design safe and efficient transportation solutions that exceed our customers' needs. Our drivers are the key element to accomplishing this mission, so we are committed to providing our drivers with personal attention and support, along with safe equipment so they can be the best in the business. Through such commitment, we will ensure the building of long-term relationships with drivers and customers that will help them to grow and prosper
Core Values
Safety – Safety is the number one priority at Hyway – the safety of the driving public, our drivers, our customer's shipments and our employees.  Safety guides everything decision we make.
Respect – We believe that everyone, from the customer executives to someone who washes trucks in the summer, are all equal in their worth.  We will treat each person with the respect and dignity they deserve.
Integrity – We value honesty and integrity above all else from our employees.  We will be transparent in our dealings with customers, drivers and employees.  We may say things out of ignorance, but we will not knowingly make dishonest claims or statements to our employees or customers.
Grace – We realize we are all human and that none of us is perfect.  We all make honest mistakes.  We will train and re-educate as necessary to ensure mistakes are not repeated.